'Grey's Anatomy' star Katherine Heigl ditched Hollywood for Utah: 'Needed somewhere to escape'
Katherine Heigl chose to live on a ranch in Utah after realizing she needed "to escape." The actress moved to Los Angeles at 17 and gained fame in "Grey's Anatomy."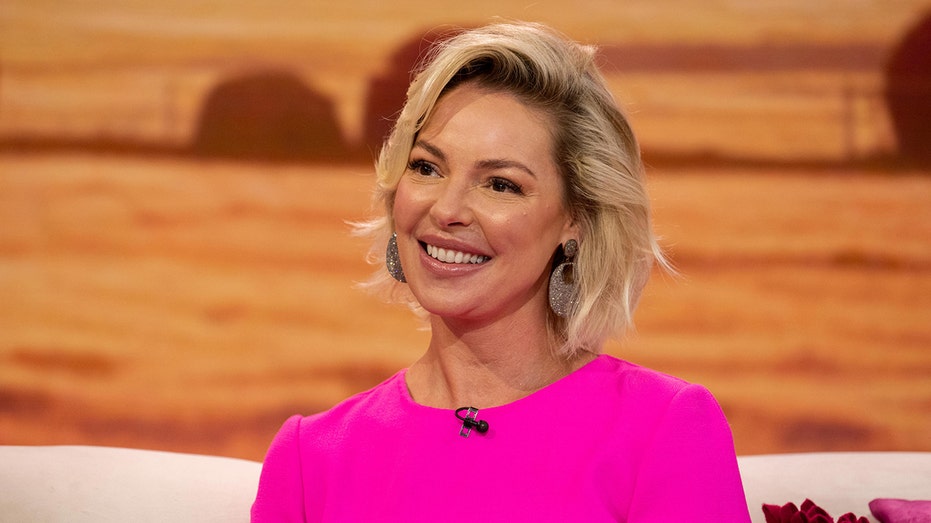 Katherine Heigl revealed she ditched Hollywood after realizing she needed "somewhere to escape to."
Heigl, 44, first moved to Los Angeles at the age of 17. She quickly gained fame for roles in "27 Dresses," "The Ugly Truth," and the ABC drama "Grey's Anatomy." Now, the actress calls Utah home base.
"I think some people are mountain people, and I think some people are beach people," Heigl explained during Thursday's episode of the "TODAY" show. "I'm sort of a mountain person and have always been that way. And my mom realized, because we went out to LA when I was 17 and hustled and hustled for years, right? And I think she realized at a certain point that I needed somewhere to escape to and kind of clear my head, and that grounded me."
"So we started trying to find, and dreaming about trying to find, that perfect place. And we found Utah, and then I started making enough money to be able to afford to do that."
'GREY'S ANATOMY' STARS REVEAL SHOW ALMOST NEVER AIRED, RECALL 'TORTURING THEMSELVES' FOR EMOTIONAL DRAMA
Heigl's Utah home started out as a vacation home, but her husband, singer Josh Kelley, made a choice that cemented the spot as their residence.
"We built these houses in Utah that we expected to be more kind of vacation homes, or when I could get away from the hustle and all the work. And we just started spending more and more time there," she explained. "And it was my husband who finally made it his primary residence on his driver's license and stuff. And we went. 'Yeah, I think this is our primary residence. We live here now.'"
For Heigl, the location feels perfect. The actress called the choice the "right move" for her family as she is "more centered" and can keep her finger "on the pulse" of what her children are doing.
LIKE WHAT YOU'RE READING? CLICK HERE FOR MORE ENTERTAINMENT NEWS
Heigl and Kelley have three kids together; Naleigh, 13, Adalaide, 11, and Joshua, 6.
"I think my children sometimes wish they were in more of a hubbub exciting city," Heigl explained. "But I said to them, 'I understand that you are sacrificing that in some ways but I still think it was the right choice for our family, because I am more centered and aware of what's going on in your life.'"
"It's a smaller town, I know who your friends are, who you are spending time with, I know what's up with school. It's just easier to keep my finger on the pulse," she said.
CLICK HERE TO SIGN UP FOR THE ENTERTAINMENT NEWSLETTER
Heigl previously admitted that she didn't know how to raise the children in L.A. The family moved out to Utah in 2010 after Heigl left "Grey's Anatomy."
Heigl allegedly exited the show due to tension with the executive producer and creator Shonda Rhimes.
"I was up here in my head, in my gut, in my mind, in my life. I was just vibrating at way too high of a level of anxiety," Heigl later explained about her exit from the show during an interview with Vanity Fair. "For me, it's all a bit of a blur, and it took me years to learn how to deal with that, to master it."
"I can't even say that I've mastered it, but to even know to work on it, that anxiety and fear – and stress is stress. And if you leave stress too long, unmanaged and unaddressed, it can be debilitating."
What's Your Reaction?